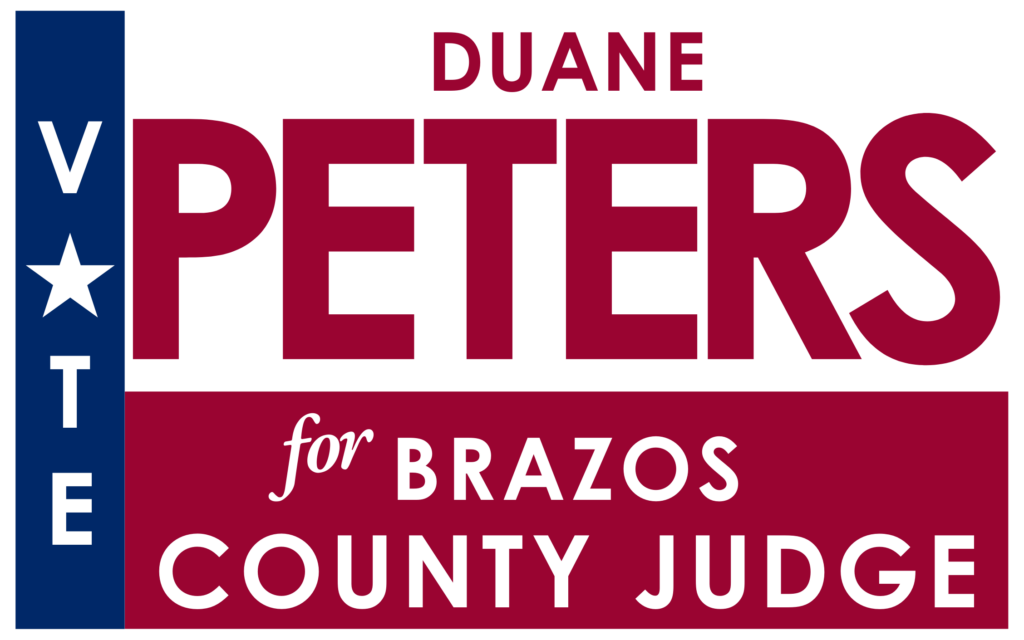 FOR IMMEDIATE RELEASE
Friday, September 10th, 2021
County Judge Duane Peters Won't Stand for Mandates
BRAZOS COUNTY, TX: Yesterday President Joe Biden announced a federal vaccination mandate which will affect a significant number of Brazos County job creators and citizens.
Today, Peters released the following statement:
"The COVID-19 threat is genuine, and we should take it seriously. However, President Biden is not America's family doctor. Citizens and businesses should make their own choices. I look forward to seeing how our statewide leaders tackle this on behalf of Texans.
"It has also been announced that Biden is exempting certain businesses and organizations from the mandate. Texans are done with the games of the DC elites. I will not force our county's employees to surrender to this federal edict. We will fight for citizens and businesses to make their own choices. As County Judge, I will stand up to this assault on freedom."
###