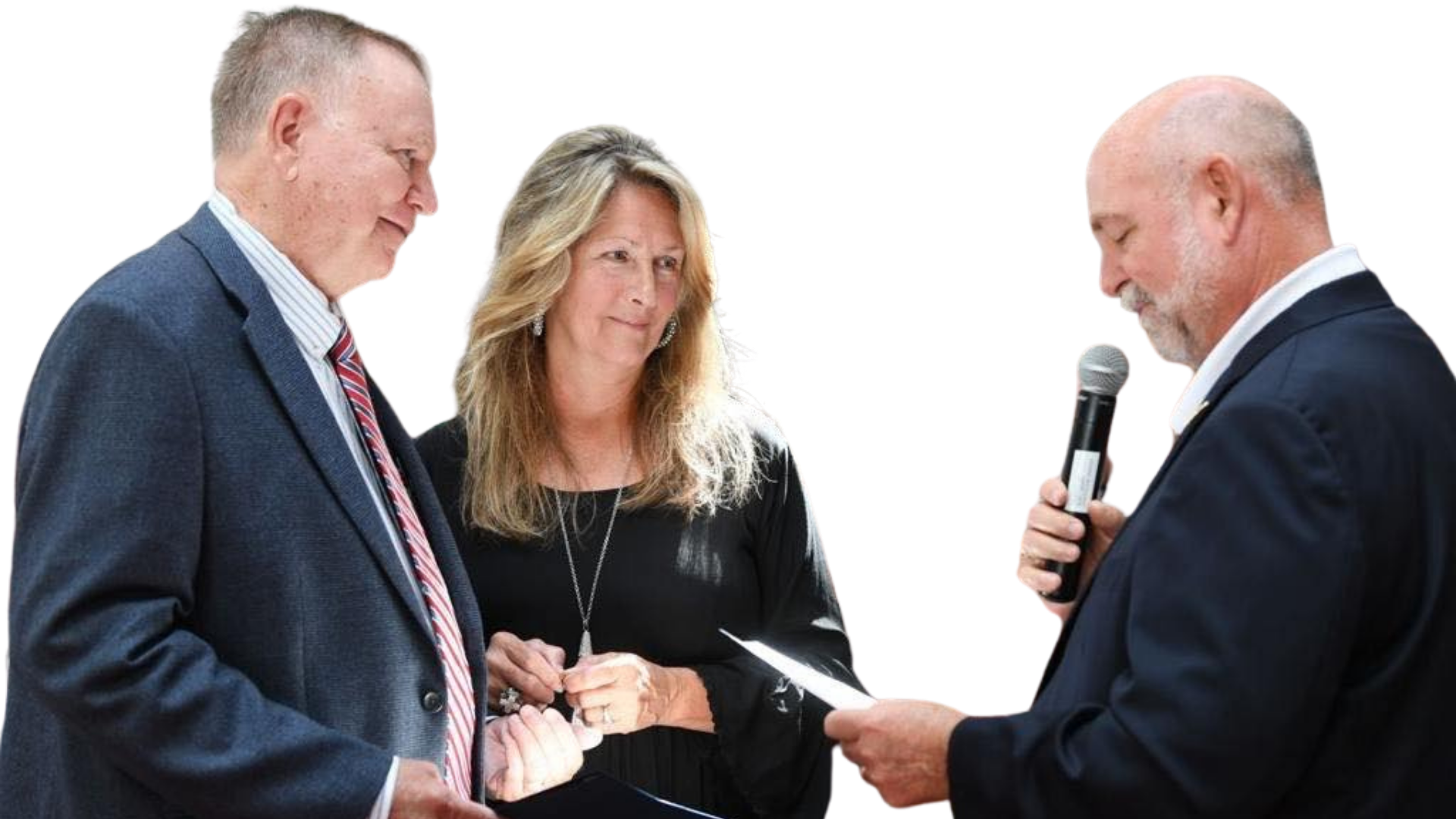 Experienced
Conservative
Leader
Experienced. Conservative. Leader.
The preservation of Brazos County values, and the prosperous growth they demand, are essential to our future.
County Judge Duane Peters is a proud fifth generation Brazos County resident. Peters has deep roots in the community. He spent his childhood learning the ranching business from his family, attended first through twelfth grade in the Kurten and Bryan school districts, and graduated from Texas A&M University with a finance degree in 1972. During his time in college Peters met his wife, Bettie, and they married in 1973. Following graduation, Peters served in the Bryan Fire Department for seven years, working his way up to lieutenant. In 1979, Peters decided that taking over the ranching business was best for his and Bettie's growing family. For the next thirteen years, Peters focused on running, and expanding, the family's ranching business. Peters was elected Brazos County Constable in 1993 and served in this capacity until 2002 before being elected to serve as Brazos County Precinct 2 Commissioner from 2002 to 2010. In 2010, he was elected as the Brazos County Judge and has served in this capacity since. In his free time, Peters may be found spending time on the family ranch with his wife, four daughters, three son-in-laws, and eight grandchildren.
"It has been the honor of my life serving the residents of Brazos County for the past twenty-eight years. In the past couple of years we have faced particularly difficult challenges such as the covid-19 pandemic, economic downturns, and Winter Storm Uri. As a community, we have faced challenges together and come out stronger. I would appreciate your support and prayers as I seek another term as the Brazos County Judge. Thank you and God bless you, God bless Texas, and God bless America."
As Brazos County Judge, it is my goal to continue to provide strong, conservative leadership to Brazos County residents.
My priorities for Brazos County:
⍟ Continue ensuring secure elections in Brazos County
⍟ Keep our county taxes low
⍟ Attract businesses and jobs to Brazos County
⍟ Improve our local transportation avenues
⍟ Support well balanced budgets to efficiently and effectively run county operations
The covid-19 pandemic has highlighted the need for rural broadband access to use telehealth and educational resources, and I will work to improve broadband access in Brazos County. The need for more mental health support and providers in Brazos County has also become evident during the pandemic, and it's one of my highest priorities to back mental health initiatives. Establishing a local Medical Examiner's Office is also a need for our growing community as we currently utilize Travis County's services. By creating a local office, we will ensure that effective and efficient services are provided to families using the office's services during their time of loss and grieving.
Last but not least, I am a firm believer in protecting the rights outlined by our forefathers in the United States Constitution. This includes, in part, the first amendment rights of freedom of speech and religion and the inalienable rights of life, liberty, and the pursuit of happiness.
Judge Peters' Accomplishments:
⍟ Promoted the establishment of the Brazos County Expo Center, bringing a positive economic impact to the Brazos Valley.
⍟ Supported moving the Brazos County Tax Office to a central location to make access easier for all Brazos County residents.
⍟ Spearheaded the organization of the Brazos County Vaccine Hub, where more than 100,000 vaccine doses were administered in just over four months.
⍟ Oversaw the renovation of the Brazos County Courthouse where security features and new technology was added to better support the community and Courthouse employees and elected officials.
⍟ Purchased the old First Baptist Church and renovated it into an administration building to house Brazos County employees and elected officials. This saved taxpayer dollars by retrofitting an existing building.
⍟ Backed the creation of a new Texas A&M Agrilife Extension Building, allowing for upgraded offices, storage space, and event space for the community.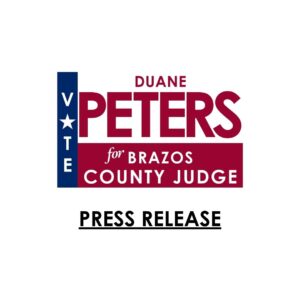 Yesterday President Joe Biden announced a federal vaccination mandate which will affect a significant number of Brazos County job creators and citizens.
Read More »
Please make checks out to:
Duane Peters Campaign
Mail to:
4040 Hwy 6, Suite 200
College Station, TX 77845